"A friend loveth at all times, and a brother is born for adversity."

Proverbs 17:17
Who is a friend? A friend is a person whom one knows and with whom has a bond of mutual affection. A friend is someone who has a strong liking for and trust in another person.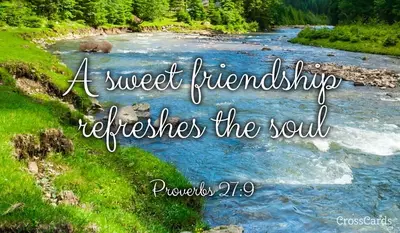 What are characteristics that a good friend should possess?
Kindness
Honesty
Individuality
Adventurous
Playful
Protective
Trustworthy
Nurturing
Good Listener
Helpful
Clairvoyance
Optimistic But Practical
Respectful
Fearlessly Huggable
Open-Hearted
You can be Your Real Self around them
You can sit in Silence without Awkwardness
You are Genuinely Happy for Each Other when Good Things Happen
Conversations Goes Beyond Small Talk and "Catching Up"
They Confront You if you are Self Sabotaging
They Will Encourage rather than Disparage You for trying New Things
They will Forgive You for (Almost) Anything
You are GenuinelyExcited to See Them
You don't Feel Guilty about Turning Down an Invitation from them
You Feel Comfortable Enough to Ask Them a Favor
The qualities of a good friend and true friendship are numerous. The most important qualities for a person to truly be called my friend are: (1) They love and respect you no matter what, (2) They forgive you always without regret, (3) They encourage and build you up, never tear you down, (4) They Listen to you, Cry and Laugh with you, are always there for you, and (5) They pray for you always during the good times and bad.
"Therefore encourage one another and build each other up, just as in fact you are doing."

1 Thessalonians 5:11
"My command is this: Love each other as I have loved you. Greater love has no one than this: to lay down one's life for one's friends."

John 15:12-13
The Bible has plenty to say on the subjects of friends and friendship. We are to be a friend to everyone, show them love, kindness, and respect. We are to pray for them and forgive always. A true friend always encourages and builds you up. They are they for you through thick and thin, the good and the bad.
Jesus Christ is my intercessor, he hears my cries and pleads with God on my behalf. What better friend can I have than Jesus.
https://youtu.be/znWu2HCJ92c What a Friend We have in Jesus song by Alan Jackson.
What a friend we have in Jesus
All our sins and griefs to bear
And what a privilege to carry
Everything to God in prayer
Oh, what peace we often forfeit
Oh, what needless pain we bear
All because we do not carry
Everything to God in prayer
Have we trials and temptations?
Is there trouble anywhere?
We should never be discouraged
Take it to the Lord in prayer
Can we find a friend so faithful
Who will all our sorrows share?
Jesus knows our every weakness
Take it to the Lord in prayer
Source: LyricFind
Songwriters: Charles Converse / Joseph Scriven
God bless. Be a friend. Be kind. Be forgiving. Be there for them no matter what. You never know when you'll need someone to be there for you. Remember Christ is always there to help you out. God loves you!
I appreciate y'all. Thank you for visiting. Feel free to like, comment, and follow.